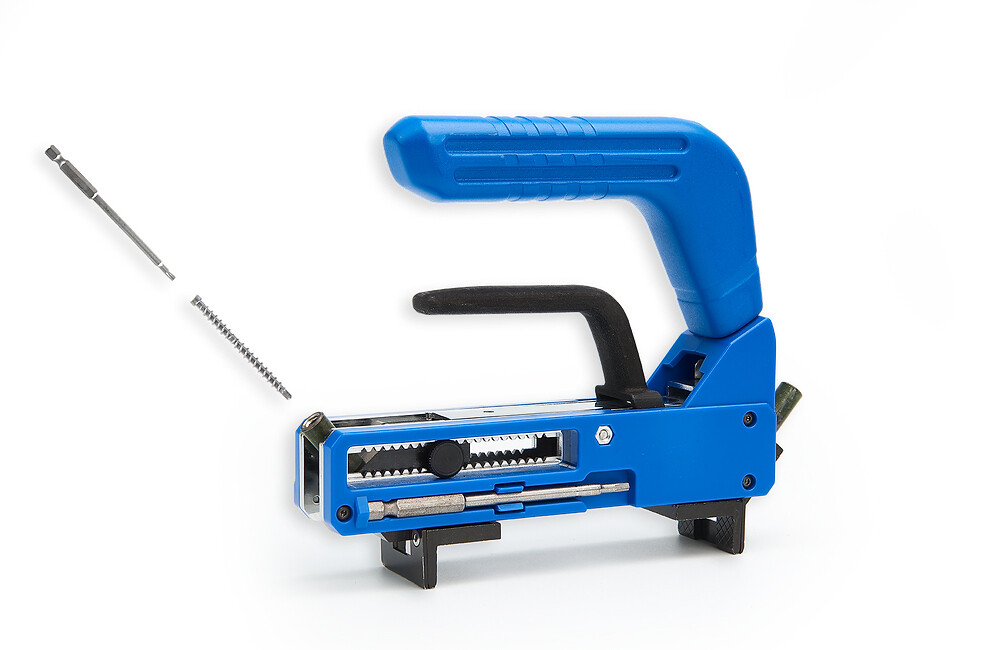 NKT Deck Pro
NKTdeckpro
Product Details
The new tool for hidden decking installation
Helping you build your deck.
To build your dream deck all you need is a DECK PRO® and the Deck Pro screws of your choice! The tool comes in an all-in-one package solution with tool, spacers and accessory bits. You can select outdoor or stainless screws to suit your project.
Adjustability
The Deck Pro® tool is adjustable for all common board sizes ranging from 85 mm – 150 mm.
Tough and Reliable
The tool has been thoroughly tested and the top handle can withstand +100 kg of direct pressure.
An extra hand
The Deck Pro® tool can serve as your 3rd hand when installing decking boards.
Supplied With:
1 x Deck Pro Tool
Spacers
Accessory bits

Save this product for later